Read Time:
6 Minute, 24 Second
Le fait que le «show» de Donald Trump ait été définitivement et définitivement annulé est un petit réconfort. Cela ne nous dispense pas du fardeau de commémorer et de documenter toutes ses perversions et celles de tous ses catalyseurs. Les dégâts qu'il a causés sont presque incalculables. La façon dont il a systématiquement tenté de dénigrer et de détruire des traditions et des programmes de longue date à travers le pays est plus que regrettable. Il a déprécié les réalisations de personnes qui ont été précédemment reconnues et honorées en étendant son spectacle de clown dans toutes les institutions. Ses hommages, récompenses et honneurs grotesques ne seraient que des blagues sarcastiques et mauvaises (et peut-être dans son esprit déformé, c'est exactement ce qu'ils sont) s'ils n'étaient pas revêtus d'une dignité et d'un sérieux historiques.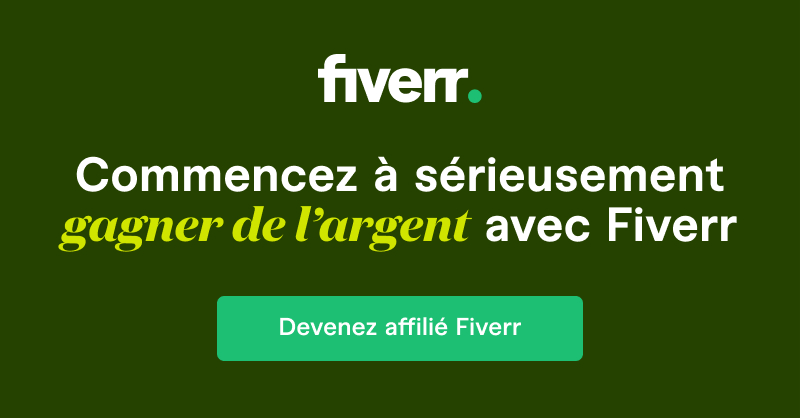 Lors d'une cérémonie à huis clos à la Maison Blanche le lendemain de l'insurrection meurtrière au Capitole qu'il a provoquée, Trump a décerné la Médaille présidentielle de la liberté, notre plus haut hommage civil, à trois golfeurs: Annika Sorenstam, Gary Player et Babe Didrikson Zaharias . Le premier est suédois, le deuxième sud-africain, le troisième décédé. Ils semblent avoir été honorés d'être plus compétents au golf que le président. (Pour être honnête, Zaharias était un olympien et un pionnier du golf professionnel.) Pourtant, c'est simplement plus de la cerise sur le gâteau des insultes et des blessures du gros faux qui a joué au golf plus de 300 jours depuis le début de son mandat.
La Professional Golfers Association of America, quant à elle, a retiré le championnat de la PGA 2022 du terrain du Trump National Golf Club Bedminster. « Il est devenu clair que la conduite du championnat PGA à Trump Bedminster serait préjudiciable à la marque PGA of America », a déclaré Jim Richerson, président de la PGA of America.
Trump a transformé la Médaille de la Liberté en un bijou et les a distribuées comme des prix de carnaval, en particulier à ses facilitateurs les plus odieux. Il s'est même surpassé en proposant de décerner cet honneur autrefois prestigieux à deux politiciens de bas-âge, Devin Nunes et Jim Jordan, dont les seules distinctions ont été les profondeurs de leur propre dépravation lâche et égoïste, leurs ambitions politiques grossières et leur farouche farouche et soutien irrationnel à la folie continue de Trump. Nunes était le président du comité tordu du comité du renseignement de la Chambre, qui a dû se récuser de toute participation à l'enquête sur la Russie après avoir prétendument partagé des informations classifiées sur l'enquête avec Trump.
C'était trop pour l'entraîneur des New England Patriots Bill Belichick, un partisan de Trump, qui a refusé cette semaine d'accepter la médaille qu'il devait recevoir jeudi.
Des récompenses comme la Médaille présidentielle sont censées être gagnées par des hommes et des femmes sérieux grâce à leurs efforts prodigieux pour aider leurs concitoyens, contribuer au bien commun, promouvoir les buts et objectifs du pays ou en étant exceptionnels dans leur domaine. Ils ne sont pas censés s'adresser aux voleurs, aux bailleurs de fonds et autres fraudes. À la fin de son mandat, le président Obama a organisé deux cérémonies de remise de médailles importantes et touchantes. Le premier était destiné à un groupe incroyable de dirigeants et d'innovateurs de nombreux domaines, notamment Bill et Melinda Gates, Newt Minow, Diana Ross, Michael Jordan, Maya Lin, Tom Hanks, Frank Gehry et Bruce Springsteen. La deuxième cérémonie surprise était réservée à un seul récipiendaire – alors vice-président et maintenant président élu Joe Biden – où il a reçu la médaille présidentielle unique de la liberté avec distinction pour une vie de service aux États-Unis.
Une fois de plus, la touche Trump a diminué et rabaissé un honneur que beaucoup de nos héros les plus importants et les plus précieux – dont Jonas Salk, Nelson Mandela, Rosa Parks et Neil Armstrong – ont partagé au fil des ans. Tout comme les « pardons » de Trump sont désormais des stigmates de la honte, les médailles qu'il avait daigné décerner n'auront jamais la même valeur et la même signification, car son implication même les a dépréciées à jamais. C'est Trump en un mot – des éloges sans valeur, une admiration indue et aucun respect pour la tradition, la moralité ou l'histoire.
Malheureusement, ce dernier affront est tout à fait conforme au programme de longue date de Trump. Les historiens appelleront cette période effrayante une tentative arrogante (et en grande partie avortée) d'effectuer le Grand Défait de presque tout ce qui est cher aux citoyens sains. Même les pires exemples devraient nous apprendre quelque chose de précieux. Mais, en supposant une certaine rationalité, quel était le but et le but de toute la douleur, la tromperie et la mort que ce fou sans joie et ses serviteurs mensongers infligeaient à notre peuple et à notre démocratie? Cet homme en colère et amer allait enseigner une leçon au monde entier et brûler l'endroit pendant qu'il le faisait. Il n'a jamais été question de gouvernance, d'infrastructure, de charité ou de décence, mais seulement de commerce de soi, de haine d'autrui, de vol et de fraude – et, en particulier, de vengeance contre des ennemis imaginaires et fantaisistes de sa propre fabrication et imagination. Les mensonges écrits à l'encre ne peuvent masquer des faits écrits avec du sang.
Et quand la poussière retombe enfin, alors que les escrocs, les intrigants et les sycophants disparaissent, et que la boue et la crasse qui ont terni chaque partie de notre pays au cours des quatre dernières années misérables commencent à être lentement et douloureusement éliminées, que retiendrons-nous de l'expérience, quelles leçons aurons-nous apprises et que pouvons-nous partager avec nos enfants?
Le péché le plus triste de tous les mensonges, exagérations et échecs de Trump a été que ce chien malade se qualifiait lui-même d ' »entrepreneur » et les médias et les chaînes de télévision ont promu ses « succès » alors que la vérité est qu'il n'a jamais rien construit de succès qui n'ait pas été doué ou griffé par lui d'une manière ou d'une autre. Et comme cela continue de devenir de plus en plus clair, sa paresse abondante, sa paresse et sa réticence à travailler – à faire le travail que le poste exigé depuis quatre ans – assurera sa place dans l'histoire en tant que pire président de tous les temps.
Ce petit homme voulait tout le faste, les circonstances et la puissance, mais pas le poids, le travail ou la responsabilité. Il était une fraude dès le départ, n'a jamais changé, n'a jamais grandi et reste aujourd'hui un perdant aussi triste et aigri qu'il l'a toujours été. Il a menti au sujet du prix Nobel, il a menti à tous les membres de sa famille et il a menti aux Américains plus de 30 000 fois. Oh, et il triche au golf.
Et, au milieu de tout le bruit et de la confusion, il n'y a qu'une seule vérité que nous pouvons tirer de notre cauchemar national et partager avec nos enfants et que Trump n'a jamais comprise, appréciée ou appréciée. Tout véritable entrepreneur sait qu'il ne s'agit jamais d'honneurs, de médailles et de récompenses, mais toujours de travail acharné. Le voyage, les hauts et les bas de la course, les gens qui se joignent à vous dans la croisade, la fierté (et non la fierté) des réalisations réelles qui font une différence dans la vie des autres, et la réalité qu'il n'y a jamais de ligne d'arrivée – juste une autre montagne à gravir et à conquérir. C'est tout, à part la famille, qui compte vraiment.